Waaazzzzzaaaaapppp?? …sorry, I've been watching the movie "That's My Boy" with Adam Sandler and Andy Samberg repeatedly. It's pretty much my new favorite movie. I know what you're thinking (if you haven't seen it) – Adam Sandler movies blow. Yes, you are right, but this one… my god. I haven't laughed so hard / so much at a movie in a while. If you haven't seen it and you want some entertainment, watch it. Don't think about it. Watch it.
So, it's been a day or two since I've posted I see. I've been workin' the wind farm as usual, trying to get enough sleep and possibly have a little bit of a life. Tonight is my first night off since last Friday, and I almost had to go in as someone called in sick. Thankfully someone agreed to cover the shift! Phew; I've slept maybe 4 hours today, so pulling a 9pm-5am shift on that would have sucked… I've done way worse, but still. I already had my slippers on when the sick call came in! You can't go from slipper mode to work mode. No thank you.
Today marks day 9 of following DH Kiefer's CarbNite Solution program for fat loss. I ponied up for the ebook (only $19.99) after trying to wing it on limited info that I had gathered from the web and botching it completely, haha! Sometimes you just need to pay for shit. I must say I'm feeling amazing and I'm pretty damn excited to have my first CarbNite tomorrow! The progam involves periods of ultra low carb eating followed by a 'CarbNite' where you eat lots of carby goodness. I'm thinking I'll have some fettuccine alfredo with garlic bread for dinner, and bake a skillet cookie for dessert. Serve that bitch up with some ice cream.
I obviously can't make any sort of comment about this whole CarbNite deal yet, as I'm just starting into the program, but I will keep the blog updated about it as I progress. Low carb eating doesn't bother me at all as I'm pretty creative in the kitchen, and I adore eating rich, satiating foods. The fact that you break up this low carb eating with one day per week (after a slightly longer 'reboot' period) of eating all the delicious, sweet, starchy carbs you've been craving sounds badass to me! Sweet things are my downfall… if I deprive myself of those type of foods for too long, I eventually binge on them and end up hating myself. So, for me, this plan seems ideal. We shall see!
As I type this blog, Hemi is laying in front of the fireplace (as she has been for HOURS!) and Bren is playing Need For Speed: Most Wanted which he picked up today. I napped from 5:30am to about 10am after work this morning, then packed up all my stuff from my parent's place and came home. I spent another couple hours snuggled up in bed with Bren before he had to head out for work. When I finally got moving this afternoon, I cleaned the house a tiny bit and bathed Hemi. To accomplish that, I just brought her in the shower with me and washed her that way. That may sound totally weird, but washing her and trying to stay dry? HA! Not happening. She's a champ and will just sit in the shower while I shampoo and rinse her. She also adores being blow dried after, which is hilarious.
Well, there's not much else to report from me at the moment I suppose. I may go with Bren tonight on a trucking adventure to London. Corn has to go to Casco where it's made in to corn sweeteners and starch. Sure it's not the most exciting thing in the world, but any time I get to spend with my husband is precious to me. <3
Cheers,
~Mere
I got lots of new hardhat stickers this week.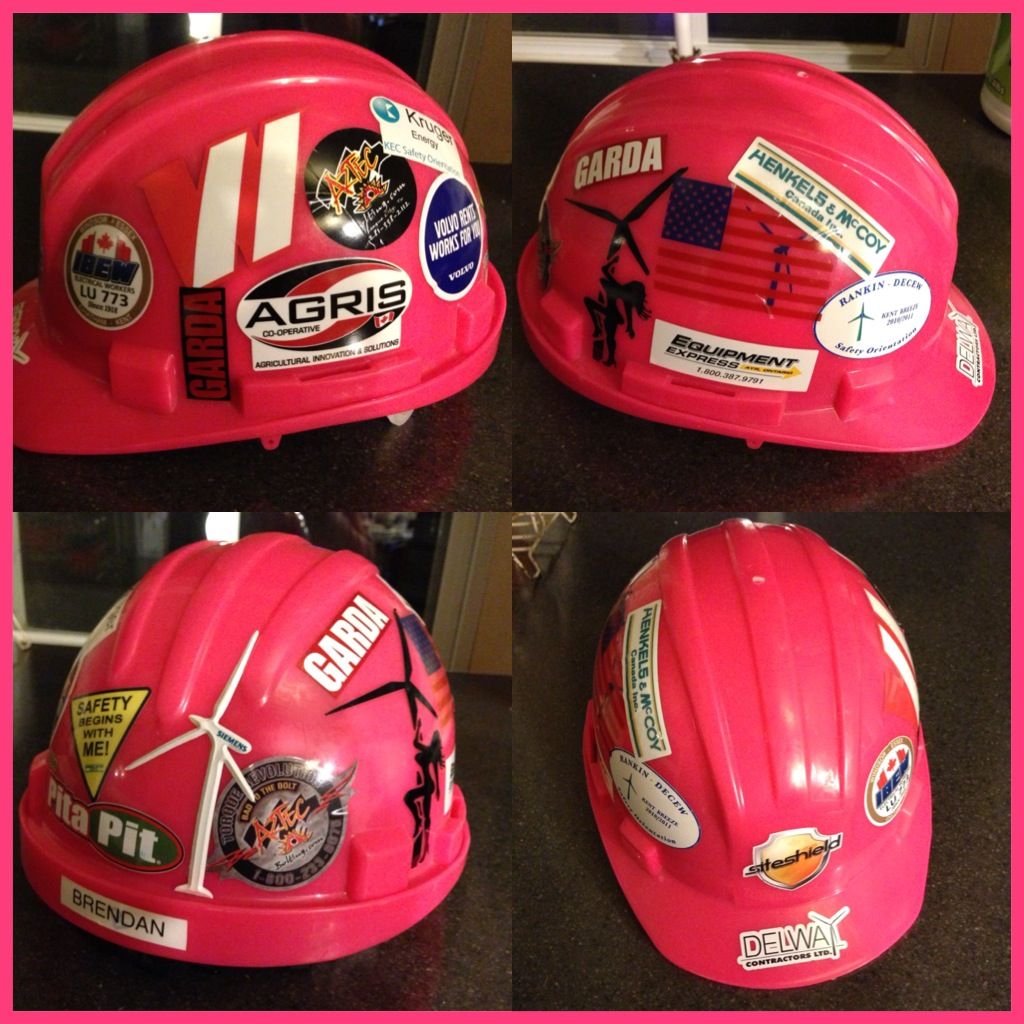 My best work buddy paid me a visit too!


Just some tiny potholes on my patrol route.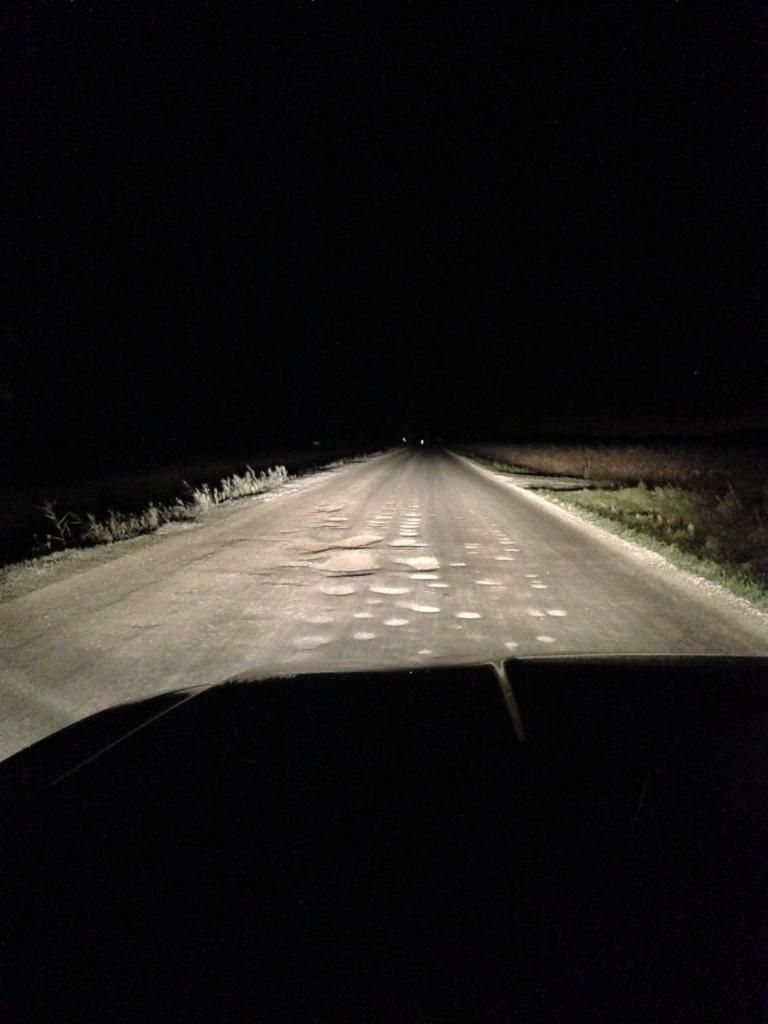 A kind soul at work gave me a turbine decal!


How can you get mad at low carb food?!


Hemi is a permanent fixture here.