What an absolutely gorgeous weekend. The weather has been perfect! I've been trying to make the most of these nice days by getting back into walking with Hemi. In the last 4 days, we have walked 21.1 km together! I wonder how many kms we can cover in a 30 day period? Sounds like a nice little challenge to me! I need to lose some of this winter fluff (okay, a lot of this winter fluff) and Hemi loves our walking adventures together. I need to break out my Vibrams and start hitting the beach for some walks as well now that the weather has warmed up. I can jump in the truck and be at the beach in 10 minutes. I love where we live!
Last night I worked a last minute security shift on the South Kent Wind project (which was also our first shift out there). I was next to the South Buxton Raceway but I couldn't see the races. Boo. One of my friends was on the pit side of the racetrack and came over to talk to me a couple times. Seeing her was completely unexpected and made my night! When we weren't visiting in person, she was texting me to keep me entertained. Bren was at a wedding reception and made sure to text me pictures of the food, the first dance and one of our friends eating pie with a toothbrush (don't ask, I don't quite understand it myself). I was able to go to the ceremony, but had to leave right after to head in to work.
At this moment Hemi is laying next to me, smelling like she needs a bath. I really need to stop letting her swim in the ditch on our walks, but she loves it! Sigh… the joys of dog ownership. Well, Bren will be home shortly and we'll have to head out to find some din dins. I better wrap up this little post, touch up my makeup and make myself presentable for the general public. Until next time…
Cheers,
~Mere
After one of our walks. My rainbow shoes are still going strong.

This right here is why she stinks right now… ditch dog.

A new sticker for my hardhat. Was difficult to find a spot for it!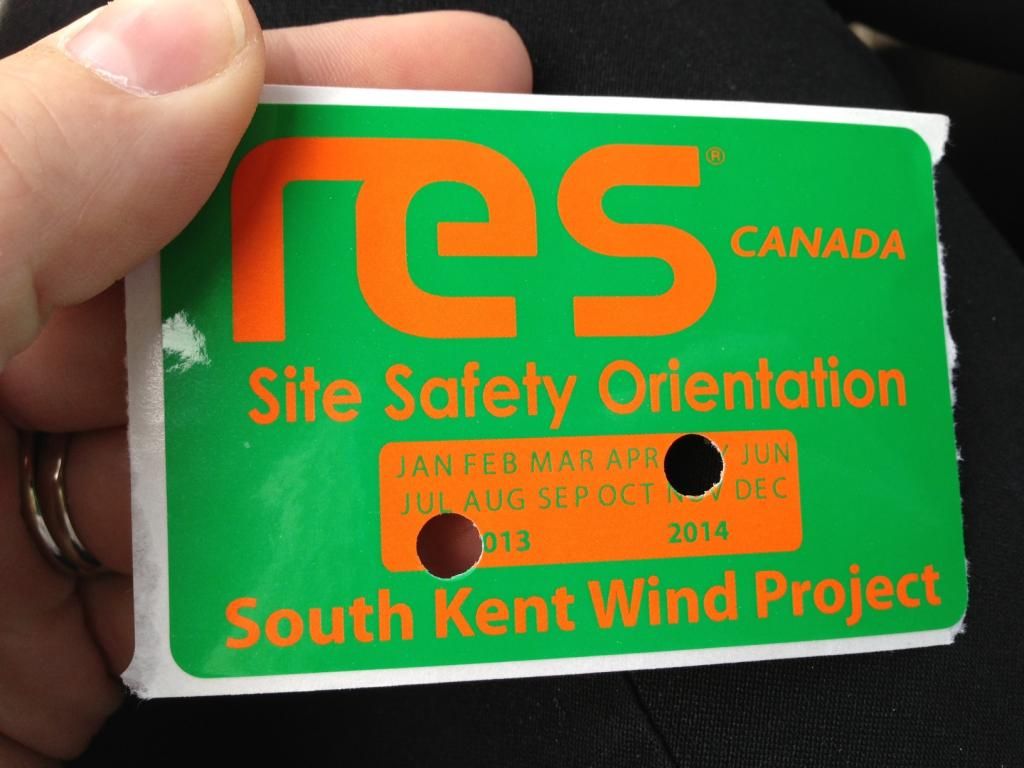 The only type of 'office' I ever want to work in.

I just loved the way the sunset looked between our house & the apple tree.